Here are 15 of our favorite pumpkin recipes that would make a great choice for celebrating Thanksgiving Day or for any special occasion
1. Chocolate Pumpkin Mousse Cake
If you love pumpkin you should definitely try this recipe, as it is one of the best pumpkin desserts ever. This cake has a moist chocolate cake at the bottom, followed by a spiced and creamy pumpkin mousse, a chocolate mousse on top, finished with a shiny layer of dark chocolate ganache, decorated with beautiful physalis and cinnamon sticks, creating a perfect fall dessert.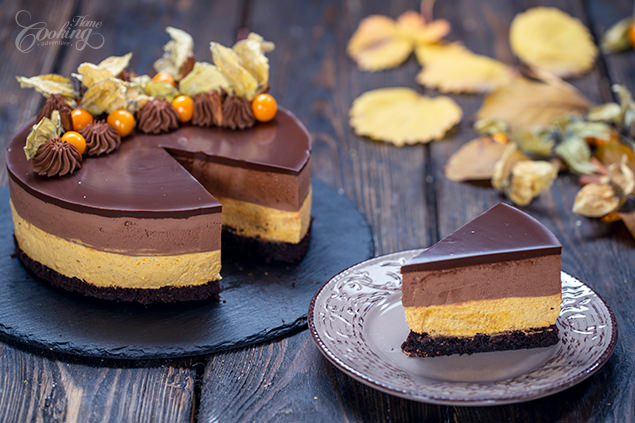 I am glad to share with you a delicious recipe for buttery and fluffy pumpkin crescent rolls. With their yellowish color, soft buttery crumb resembling a croissant, make sure to make more batches as everybody will love them and ask for more.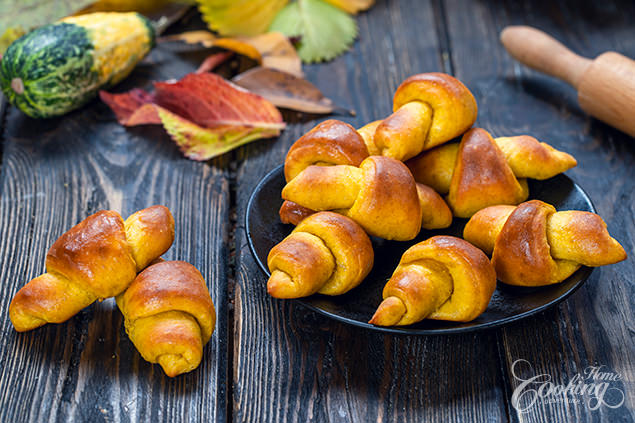 3. Pumpkin Mocha Cupcakes with Toasted Meringue
Textures of pumpkin spice crust, moist chocolate cake and light and fluffy toasted meringue,  mingle in this dessert in surprising ways, making this a delightful experience for your taste buds. Coffee notes bring in a more complex flavor to these cupcakes without being too overpowering.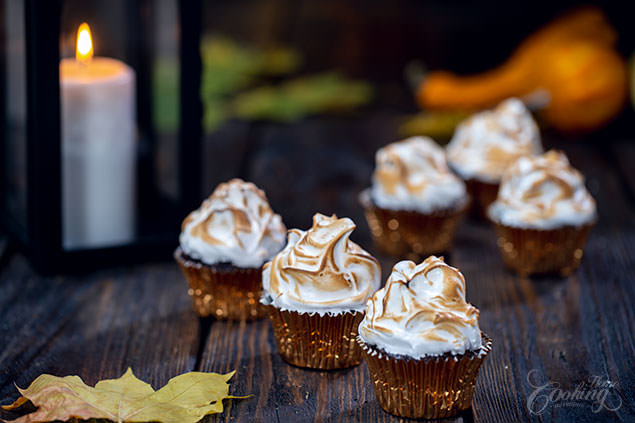 4. Marbled Chocolate Pumpkin Cheesecake
This is one of the best pumpkin desserts you can ever get. A perfect crispy chocolaty crust, smooth, airy cream cheese pumpkin filling, topped with marbled chocolate – totally divine. You can hardly beat that.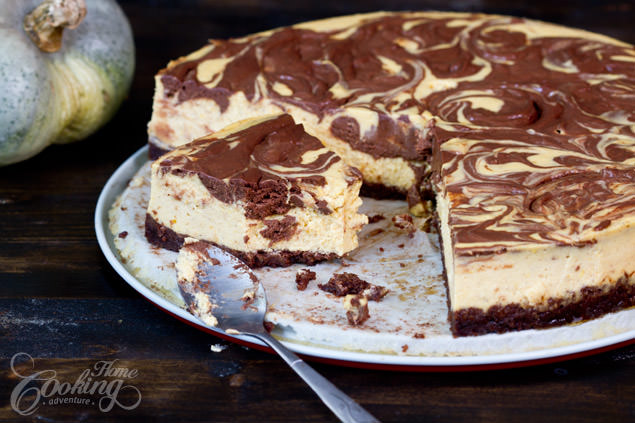 Pumpkin Roll is one of the most classic desserts for the Thanksgiving table that everybody loves.  Make this cake the star of the evening, by adding caramel and toasted pecans to the filling, which bring an amazing flavor and texture that will surely delight and impress all your guests and family.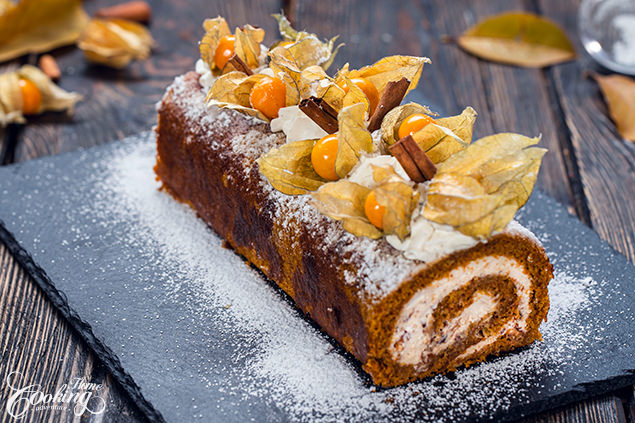 Amazing rich pumpkin muffins perfect for autumn and winter days. The yellow-orange color the pumpkin puree gives to them makes them look really appetizing. They taste so good that we finished them that evening and the next day I made another round. A good way, I could say, to use walnuts too, and have kids eat pumpkin and walnuts in one bite.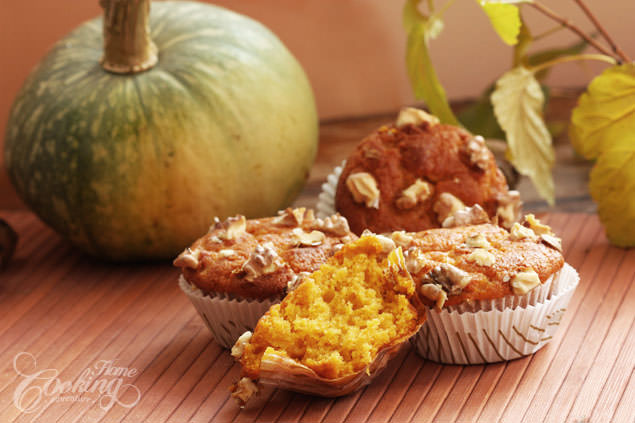 Biscuits are a perfect pairing for any dinner meal, alongside soups or at breakfast, served with eggs and bacon or just spread with delicious butter or fruit jam. These tasty, flaky, golden pumpkin biscuits are going to be wonderful to pass around your Thanksgiving dinner table.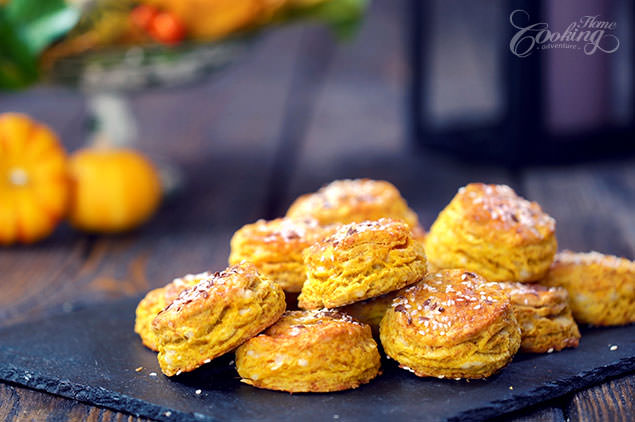 8. Semi-Naked Pumpkin Chocolate Cake
Three layers of moist flavorful pumpkin cake with lot of chocolate chunks inside, frosted with a cinnamon cream cheese frosting, topped with chocolate ganache and decorated with golden chocolate leaves.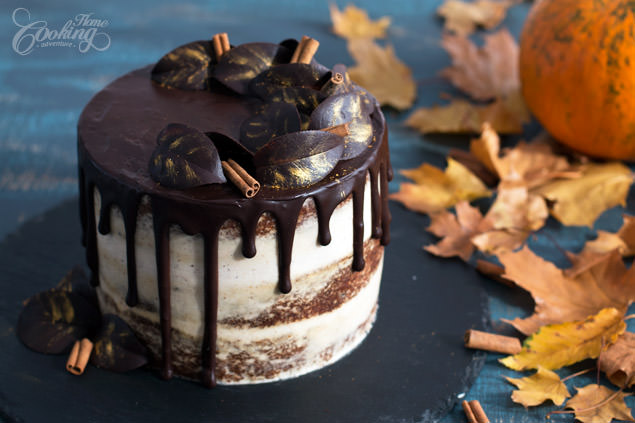 This smoothie is really incredible, beyond my expectations. It is true when everybody say that it tastes like a cake just in a more healthier way. Pumpkin and apples are making such a good combination turning this pumpkin apple smoothie in a perfect fall treat. You can start your day with this pumpkin apple smoothie or have it as a snack later in the day.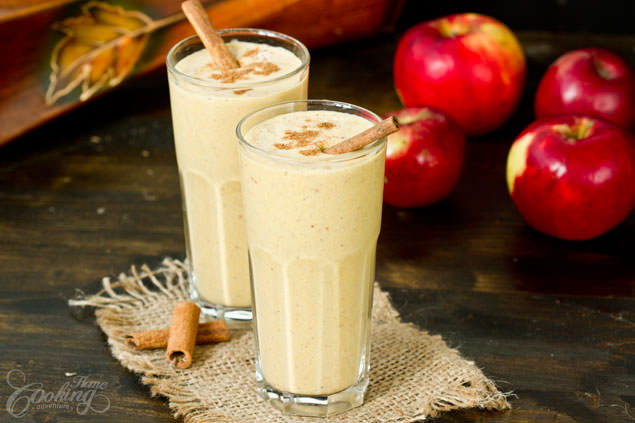 10. Chocolate Pumpkin Bundt Cake
Fabulous rich chocolate pumpkin bundt cake suitable for fall and Thanksgiving dinner table. The pumpkin and spices bring a special flavor to the chocolate cake and the crunchy walnuts bring a nice texture as well.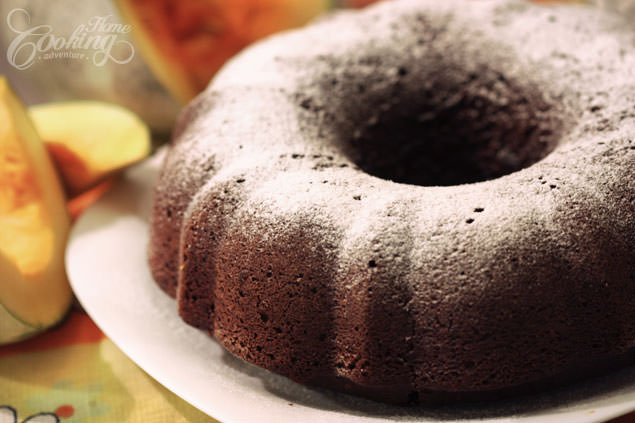 A traditional tasty dessert for Thanksgiving Day but not only, made with honey for a great healthy twist.
12. Pumpkin Dutch Baby Pancake
Do you need a quick and delicious idea for breakfast? This German pancake best known as Dutch Baby, enriched with pumpkin puree and seasonal flavors is perfect for this time of the year.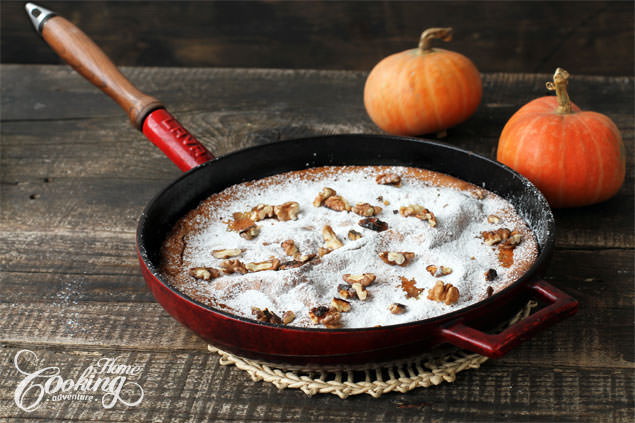 This delicious pumpkin roll is made using a Mascarpone frosting and it literally melts in your mouth. I would say that this is not only suitable for Thanksgiving Day but for Christmas too and any other occasion.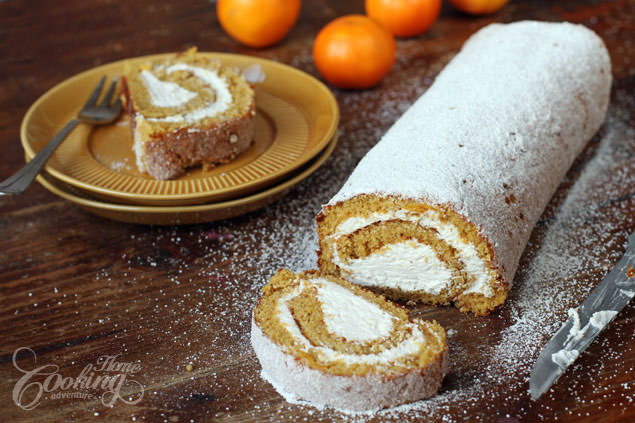 14. Pumpkin Cream Cheese Bundt Cake
This Pumpkin Cream Cheese Bundt Cake is moist, rich and very flavorful. Really love the intense color pumpkin gives to cakes and the cream cheese filling is a great addition. With this creamy interior this bundt cake doesn't even need an icing on top but feel free to add it if you like it best.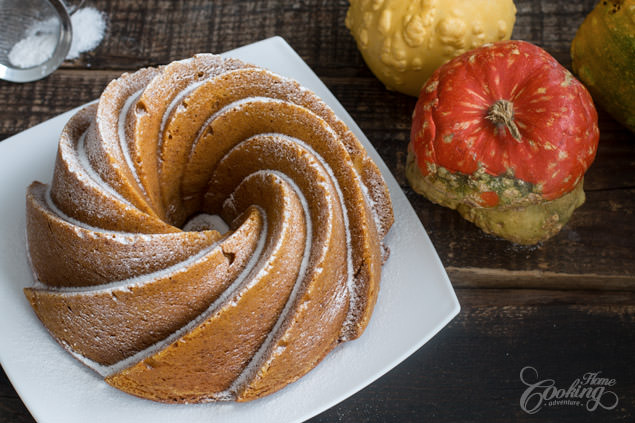 Healthy and creamy spicy pumpkin soup, full of flavor and very easy to make, especially if you prepare the fresh roasted pumpkin puree in advance. The combination between the sweet pumpkin and spicy chili is just great.