Here are 15 Valentines Desserts that would make a great choice for celebrating Valentine's Day with your loved ones.
This Chocolate Raspberry Cake is a decadent and rich chocolaty cake, with a classic combination that everybody loves. Moist chocolate cake filled with raspberries and chocolate ganache, frosted with whipped ganache and decorated with fresh raspberries and chocolate shards. It tastes even better than it looks, a true delight for chocolate lovers.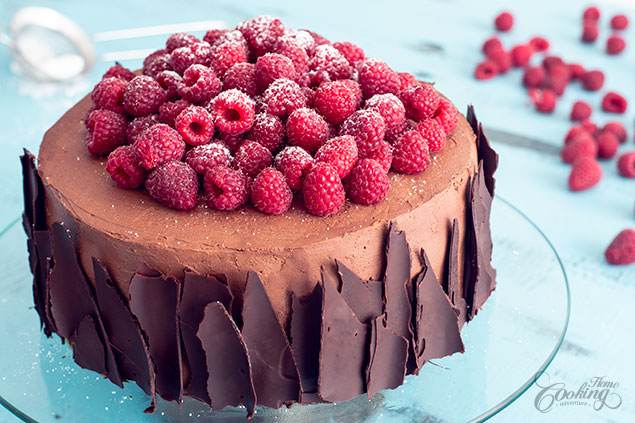 Panna Cotta is an eggless dessert that is easy to prepare and totally irresistible. This version with chocolate is by far my favorite way of making panna cotta. It is a smooth, silky, creamy chocolaty dessert, perfect to end any meal.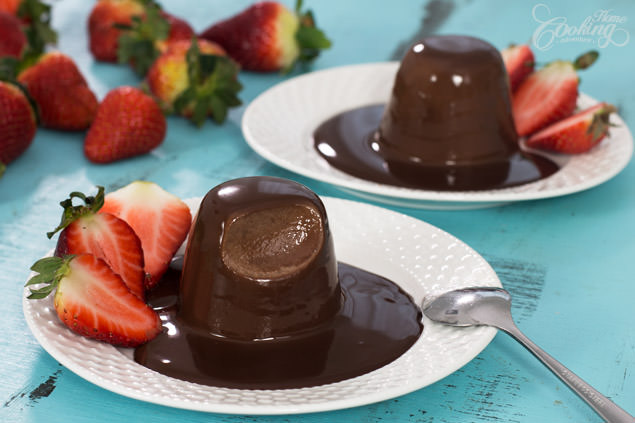 A strawberry and chocolate mirror cake, made with a soft dark chocolate cake at the bottom, followed by a white chocolate mousse, a strawberry jelly insert and a dark chocolate mirror glaze. This cake looks really impressive and tastes absolutely amazing.
Red Velvet Lava Cakes are one of the most decadent cakes you can prepare for your loved ones. They are easy to prepare and they are always a good choice for the times you want single serving desserts.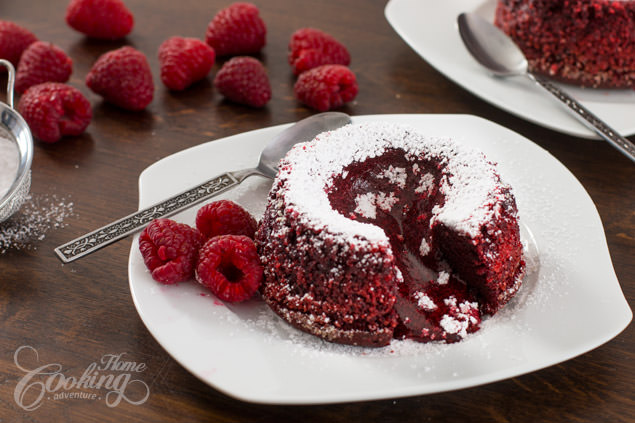 Panna Cotta is an elegant, and refreshing dessert that can be made in individual servings. You can always change the fruit sauce, from strawberries to other berries or other seasonal fruits.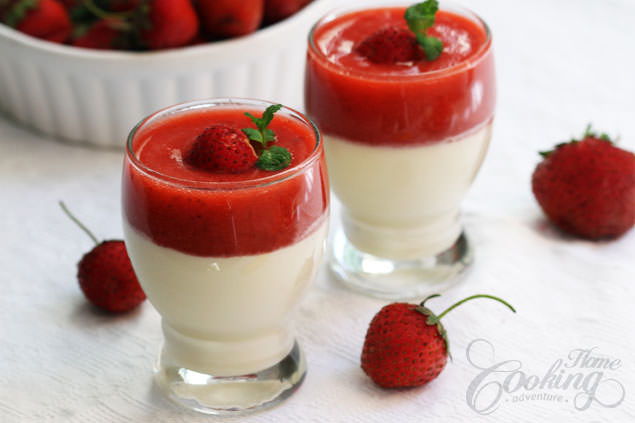 Ruby Chocolate Strawberry Mousse Cake is a delicate dessert, with an almond sponge cake at the bottom, followed by a ruby chocolate and almonds crunch and topped with a smooth strawberry mousse. Decorated with ruby chocolate decoration for an elegant look that makes it perfect for any ocassion.
Whenever you want to impress your friends or family I suggest making a macaron cake which is nothing else but a giant chocolate macaron filled with a sweetened condensed milk buttercream and flavorful raspberry jam.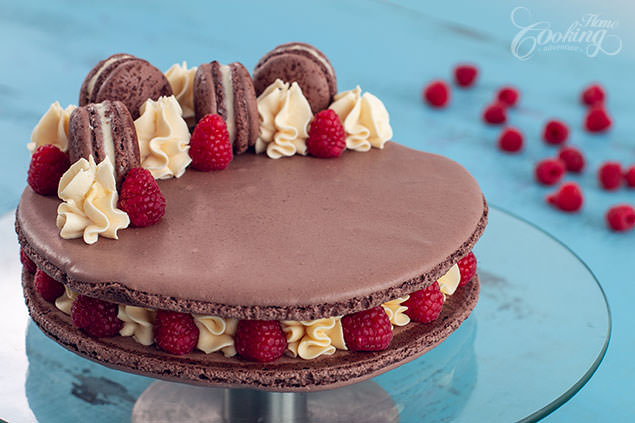 This No bake strawberry chocolate tart is absolutely AMAZING. It is the easiest recipe you can get for such a decadent chocolaty dessert. It takes no more than 15 minutes to put together. Is that easy. The taste is beyond any description. The crust is made with oreos, whole oreos this time :). It is very crispy and complements so well the soft chocolate ganache on top.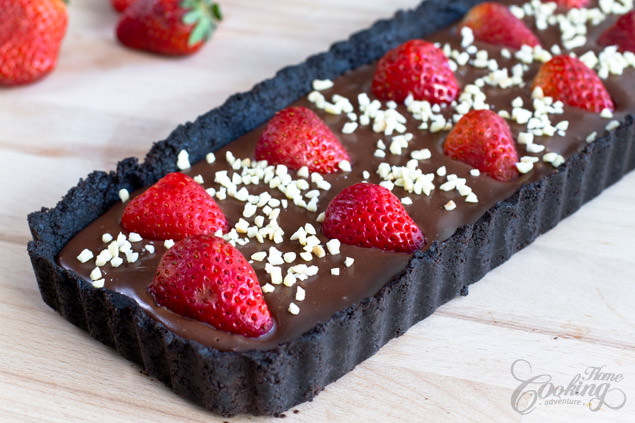 These raspberry chocolate cups are a chocolate lover dream come true.  They are rich, creamy and chocolaty, the hardened chocolate shell pairing so well with the raspberry creamy mousse. The fresh raspberries on top really enhance the flavors and bring a wonderful texture  which makes this cups a memorable decadent dessert.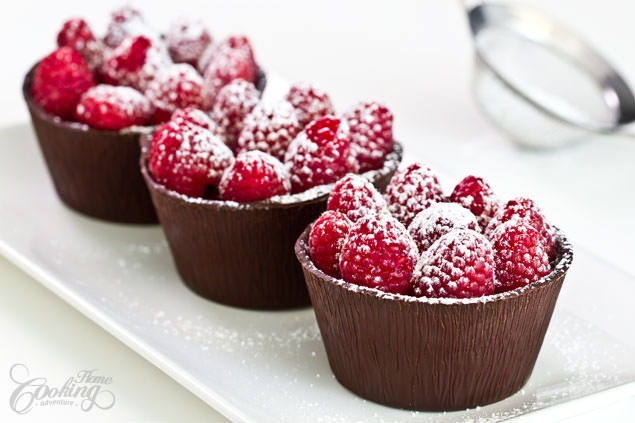 This is another chocolate French recipe that is really delightful and satisfying. It is a real Tarte au Chocolat, made with a homemade buttery crust and a chocolate, cream and eggs filling. The filling is smooth, silky and chocolaty, makes such a great combination with the crispy crust.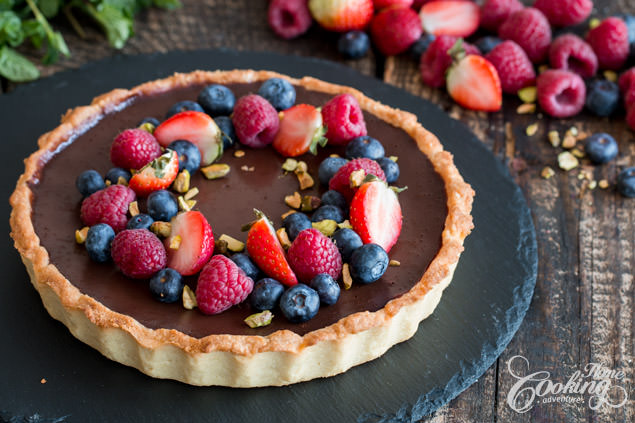 Either known as Cream Tart, Number Cake or Alphabet Cake this dessert is simply impressive. Very easy to prepare and looks quite astonishing. Cookie layers filled with your favorite frosting and decorated with fresh berries, flowers and even macarons seems to be one of the cakes in trend this year.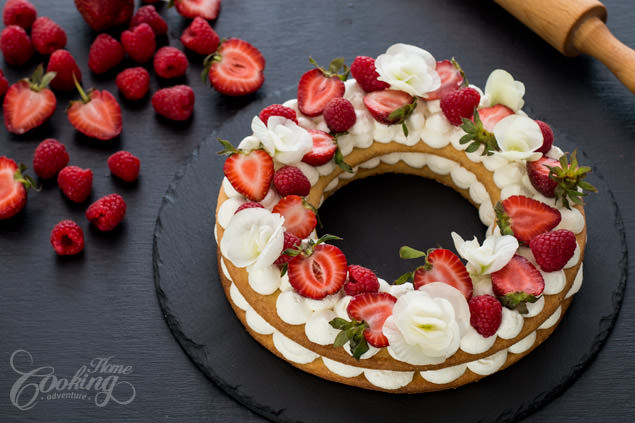 A soft, light and airy meringue filled with a creamy mascarpone frosting and fresh berries, a perfect balance between sweet and tart. As a chocolate dessert lover this dessert surpassed my expectations as I fall in love with it from the very first bite.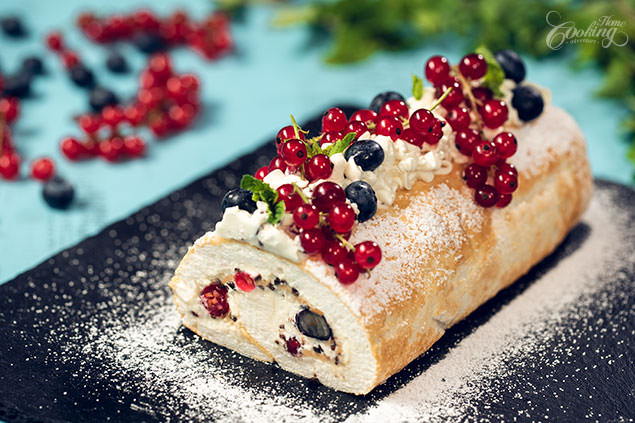 Brownie Raspberry Cheesecake is a great summer dessert, combining two of the most favorite desserts worldwide, brownie and cheesecake.  Chocolaty and fudgy brownie on the bottom with smooth refreshing raspberry cheesecake and white chocolate ganache,  topped with fresh raspberries and chopped chocolate. It's a great dessert for any occasion and it's best if made in advance, which may be an advantage.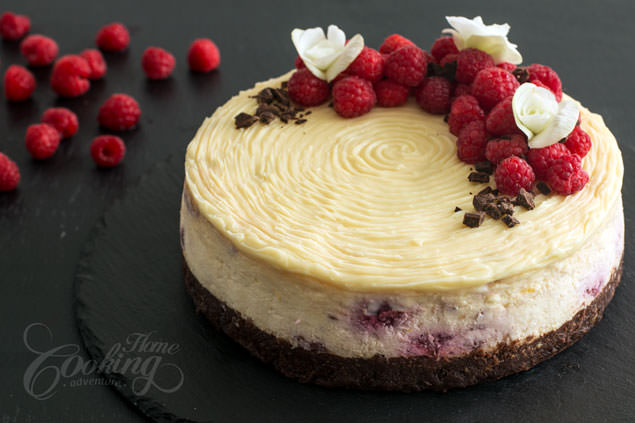 The recipe is very easy to prepare but looks totally impressive not to mention it has an incredible flavor and completely melts in your mouth. A vanilla sponge cake is filled with fresh homemade strawberry jam and vanilla flavored cream cheese frosting, served with fresh strawberries…definitely a wonderful dessert to prepare for your loved ones.
This No-Bake White Chocolate Raspberry Cheesecake is one of the best no-bake cheesecakes I've made so far and it's very easy to prepare.  The raspberry heart shapes on top makes it ideal for Valentine's Day but is perfect for any other occasion as well.   As white chocolate is used, not only it brings an amazing flavor alongside the lemon zest but there is no need for gelatin to help it set up.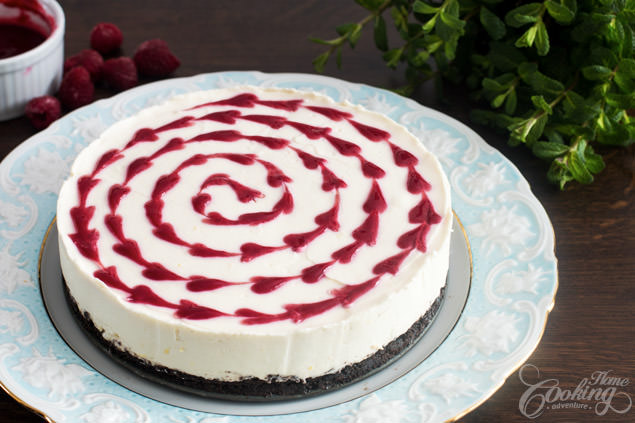 Hope you will surprise your loved one with one of these 15 Valentines Desserts and don't forget to tag me on Instagram if you do.
For more recipes for this special occasion check our collection of Valentine's Day Recipes. Wish you all a Happy Valentine's Day.