Any time I have the chance I like to bake my own bread. No store bought bread could ever compare with the freshly baked bread right out of your oven. Love the idea that you can choose your bread ingredients, the quantity of wheat bran, the seeds and cereals you may want to add.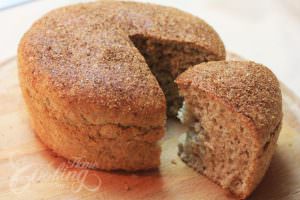 I usually play with my dough, I never get the same bread as I like to make variations each time. There are times when I like to add oats, or barley, or soaked flax seeds, but what is a constant is that I always like to enrich my bread with wheat bran which is rich in dietary fiber and essential fatty acids and is known to contain significant quantities of starch, protein, vitamins and dietary minerals.
This wheat bran bread is definitely one of these bread recipes that makes your meal perfect. Delicious healthy fresh bread perfect to have it for breakfast time.
RELATED POSTS:
50 Percent Whole-Wheat Sourdough Bread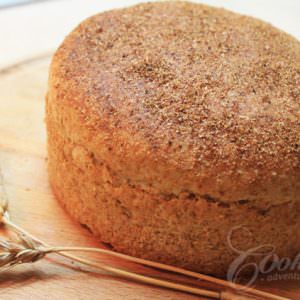 Wheat Bran Bread
Wheat Bran Bread is a delicious homemade bread enriched with wheat bran to increase the intake of dietary fiber. Perfect for breakfast time.
Ingredients
3

cups

bread flour

4 or 5

tbsp

wheat bran

25

g

fresh yeast (2 1/4 tsp active dry yeast)

1/2

tsp

salt

250

ml

water
Instructions
In a large bowl, mix flour with salt and wheat bran. Dissolve the fresh yeast in water and add to the flour mixture. Mix everything together and knead until the dough is smooth and pulls away from the side of the bowl.

Grease a 8 inch diameter souffle dish. Transfer the dough onto ceramic dish, cover it and let it rise for about 1 hour.

Preheat the oven to 220°C (430°F) 30 minutes before baking. Put the ceramic dish in the oven and bake for 10 minutes then reduce heat to 190°C (370°F) and bake for another 15-20 minutes. For the last 2,3 minutes use the grill function of the oven to obtain a golden crust. When ready let the bread cool on a rack before serving.
Nutrition
Serving:
1
g
Calories:
1478
kcal
Carbohydrates:
307.4
g
Protein:
51.1
g
Fat:
5.6
g
Saturated Fat:
0.8
g
Sugar:
1.1
g