Dessert is the perfect way to cap off a delicious meal, but sometimes you don't have the time or energy to create a complex dish. Enter the Snickerdoodle Mug Cake, a delightful and easy-to-make dessert that only takes one minute to prepare in the microwave.
The Fastest and Easiest Way to Prepare a Snickerdoodle Mug Cake
This dessert is bursting with cinnamon flavor, making it an ideal option for fans of snickerdoodle cookies. All you need are a few simple ingredients, a mug, and a microwave. It's the fastest and easiest way to prepare a satisfying dessert that is sure to please everyone in your household.
The Snickerdoodle Mug Cake recipe requires only a handful of ingredients that you probably already have in your pantry. All-purpose flour, raw sugar, baking powder, ground cinnamon, milk, vegetable oil, vanilla extract, and cinnamon sugar are all that you'll need to create this sweet treat.
How to prepare this quick and easy dessert?
The recipe is straightforward and easy to follow. First, mix the dry ingredients together in a microwave-safe mug. Then, add the wet ingredients and mix until smooth. Sprinkle cinnamon sugar on top of the batter, then microwave for one minute on high. Check the cake for doneness by sticking a toothpick in the center. If it comes out clean, it's done. Let the cake cool for a few minutes before topping with whipped cream and additional cinnamon sugar, if desired.
The best thing about mug cakes is their versatility. You can make various mug cakes like this Tiramisu Mug Cake, or add some chocolate chips combined with some raspberries for a delicious Chocolate Raspberry Mug Cake. We also love this Banana Bread Mug Cake or this delightful Blueberry Lemon Mug Cake.
This Snickerdoodle Mug Cake is a delicious and easy-to-make dessert that can be customized to suit your tastes. With only a few ingredients and a microwave, you can prepare a satisfying dessert in just one minute. Try this recipe the next time you're in the mood for something sweet!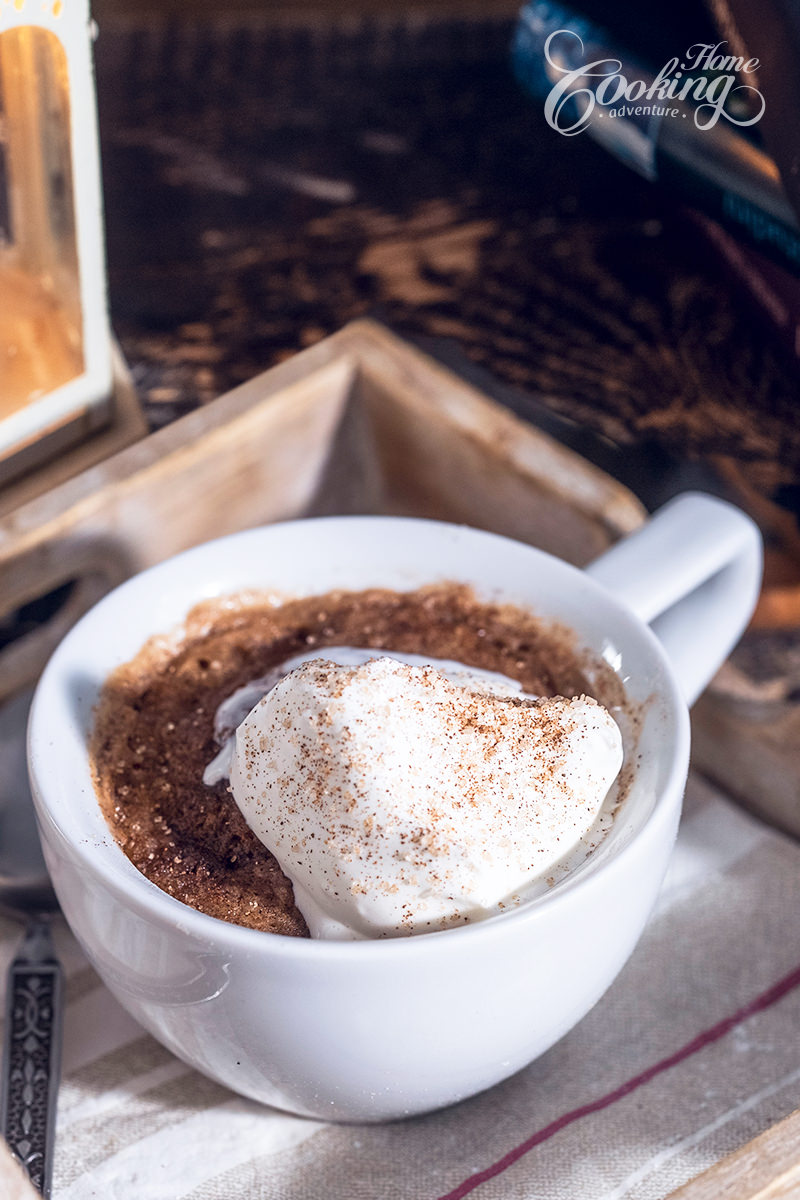 Hope you will try this amazing and easy to make recipe. If you do, please tag me on Instagram and hope you enjoy it as much as we did.
RELATED POSTS:
Chocolate Raspberry Mug Cake
Tiramisu Mug Cake
Blueberry Lemon Mug Cake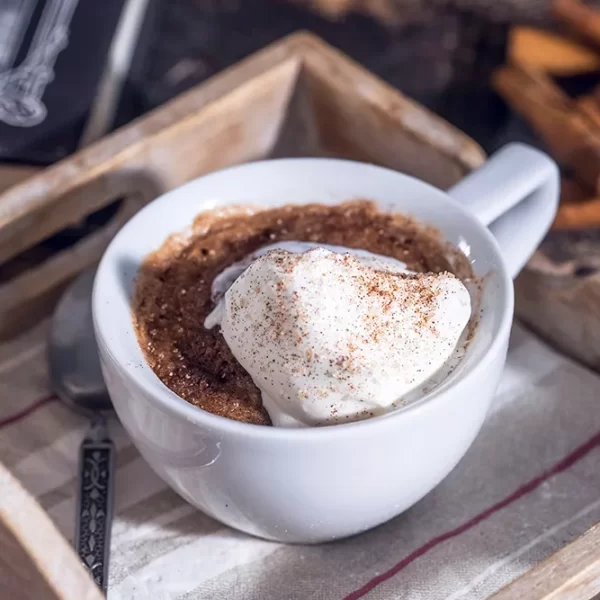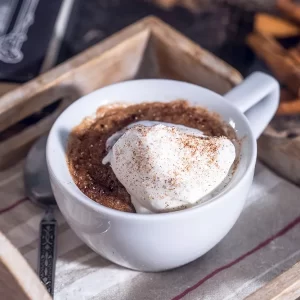 1 Minute - Snickerdoodle Mug Cake
For snickerdoodle cookies lovers I am glad to share this delightful Snickerdoodle Mug Cake that is simply bursting with cinnamon flavor. All the ingredients with a good amount of cinnamon are mixed together in the mug, sprinkled with more cinnamon sugar, cooked and then topped with whipped cream and sprinkled with some more cinnamon sugar.
Ingredients
3

tbsp

(30g) all-purpose flour

2

tbsp

(30g) raw sugar

1/4

tsp

(1g) baking powder

1/2

tsp

(2g) cinnamon

1/8

tsp

salt

3

tbsp

(45ml) milk

1

tbsp

(15ml) vegetable oil

1/4

tsp

(1g) vanilla extract

cinnamon sugar for dusting
For decoration
whipped cream

cinnamon sugar
Instructions
In a cappuccino mug (7 fl.oz. (200ml) capacity) add flour, raw sugar, baking powder, cinnamon and salt. Mix to combine.

Add milk, vegetable oil and vanilla extract and mix until combined. Don't overmix.

Sprinkle some cinnamon sugar on top.

Microwave for 45 seconds to 1 minute until a toothpick inserted into the center comes out clean.

Top with whipped cream and dust with more cinnamon sugar and enjoy!
Nutrition
Serving:
1
g
Calories:
386
kcal
Carbohydrates:
57.4
g
Protein:
4.7
g
Fat:
16.3
g
Saturated Fat:
3.6
g
Cholesterol:
4
mg
Sugar:
32.3
g