1 Minute Mug Cakes are the perfect dessert for lazy days or for whenever you are craving sweets but there is no need to prepare a whole batch or simply for the moments when you are out of time or maybe you simply don't feel like turning on the oven.
Mug cakes are individual size desserts that take no more than 1 minute to cook and less than 5 minutes to prepare. As you simply mix all the ingredients into the mug directly, mug cakes are so easy to prepare that there is no doubt why mug cakes have won the hearts of so many.
1. Chocolate Raspberry Mug Cake
This Chocolate Raspberry Mug Cake is absolutely amazing. It is moist and chocolatey, rich in flavor and goes perfectly with the moistened raspberries inside. This Chocolate Raspberry Mug Cake is such a pleaser to the taste buds that it will certainly become a favorite to your family and friends.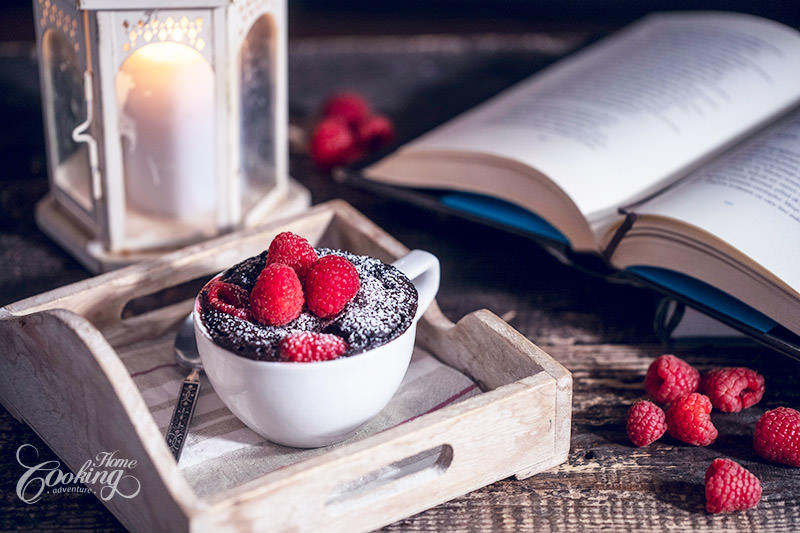 2. Tiramisu Mug Cake
Here is a delightful Tiramisu Mug Cake with a great combination of flavors with coffee and Marsala. This Tiramisu Mug Cake is topped with Mascarpone and dusted with some cocoa powder. If you like Tiramisu you should definitely try this easy and quick Tiramisu Mug Cake as I am sure it will be a delightful experience.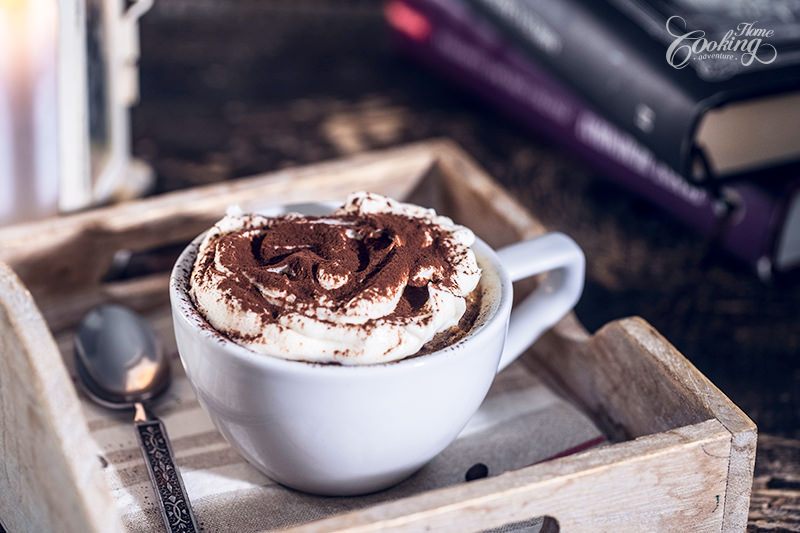 3. Blueberry Lemon Mug Cake
This Blueberry Lemon Mug Cake is very easy and quick to prepare, you simply mix all the ingredients in the mug, add fresh or frozen blueberries and lemon zest and you get one unforgettable treat.
4. Banana Bread Mug Cake
This Banana Bread Mug Cake is packed with flavor as it consists of a ripe banana and cinnamon mixture and enriched with toasted pecans for extra flavor and texture. You can serve it with some whipped cream or cream cheese on top or simply as is with a cinnamon sugar sprinkle.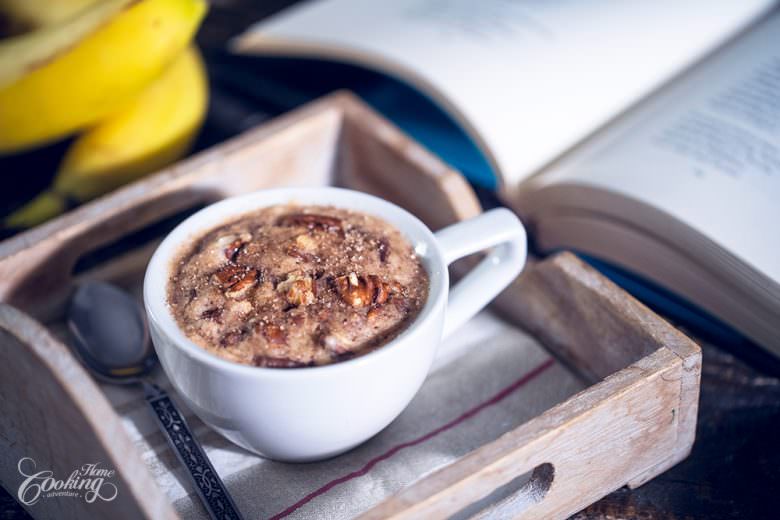 5. Chocolate Peanut Butter Mug Cake
This Chocolate Peanut Butter Mug Cake is for all chocolate and peanut butter combination lovers. It is a rich chocolatey cake flavored with peanut butter and topped with more peanut butter and mini chocolate chips.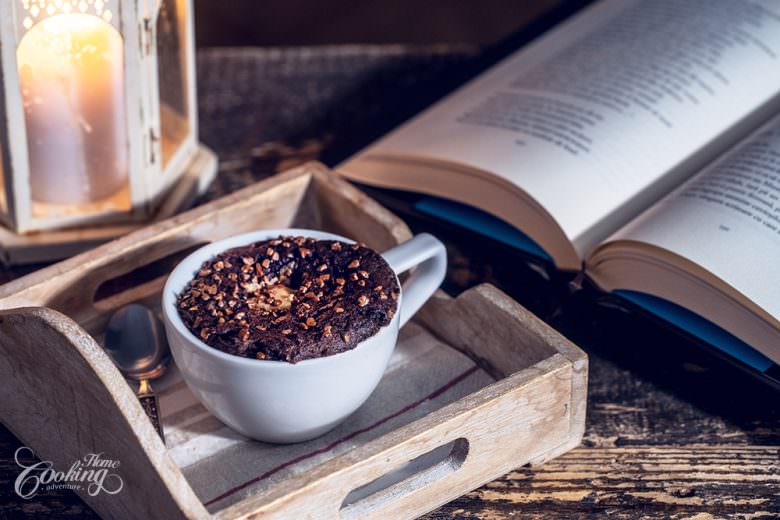 6. Snickerdoodle Mug Cake
For snickerdoodle cookies lovers here is a delightful Snickerdoodle Mug Cake that is simply bursting with cinnamon flavor. All the ingredients and a good amount of cinnamon are mixed together in the mug, sprinkled with more cinnamon sugar and then cooked and then sprinkled again with some more cinnamon sugar.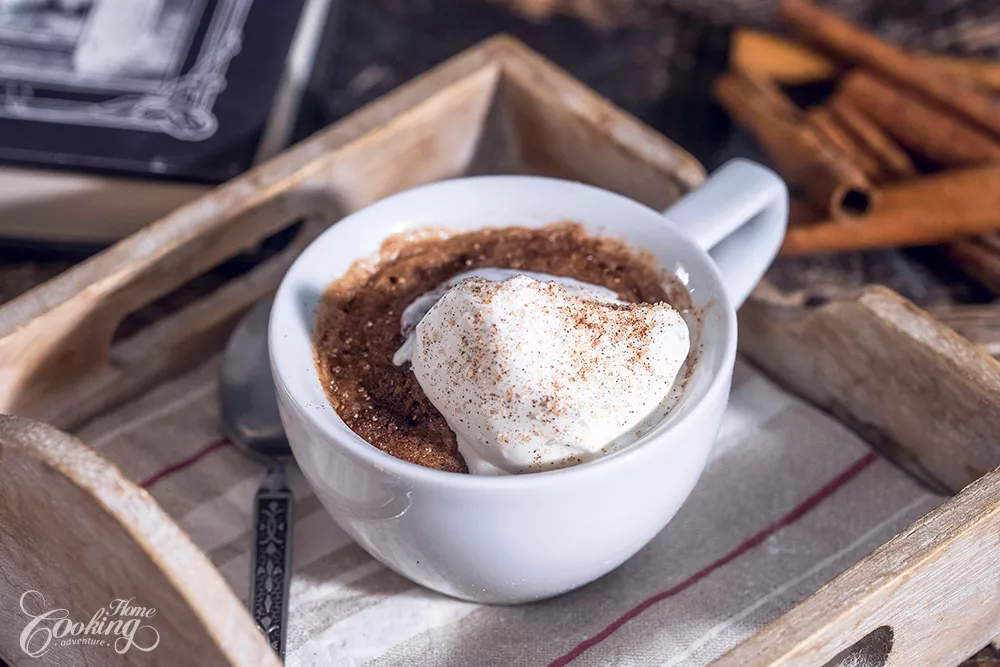 OTHER RECIPE COLLECTIONS:
20 Yogurt Desserts
10 Choux Pastry Recipes
30 Irresistible Custard Desserts
15 Cake Roll Recipes
35 Mouthwatering Gluten-Free Desserts
35 French Desserts
15 Delicious Coffee Desserts
15 Lemon Desserts
20 Baked Cheesecake Recipes
15 No-Bake Cheesecake Recipes
Coconut Recipes
25 Healthy Recipes
20 Muffin Pan Recipes
40 Best Back-to-School Recipes
35 Strawberry Desserts
Easy 10 Breakfast Recipes
20 Eggless Cake Recipes
Top 10 Refined Sugar-Free Desserts
10 Nutella Recipes
10 Apple Recipes