I am glad to share with you our Top 10 Refined Sugar Free Desserts you can include in your diet.
A healthy diet doesn't necessarily mean you can't have dessert at all, doesn't it? but rather choosing the right ingredients and substitutes in order to avoid refined sugar. There are plenty of natural sweeteners that can be used instead, and fruits are one of them.
These delightful desserts are refined sugar free  and some of them are even gluten-free, or raw vegan too. So, treating yourself with these amazing sweets might take away the guilt, satisfy your sugar cravings and help you continue with your healthy eating habits.
Being refined sugar free doesn't mean without sugar at all. So even these desserts made with natural sweeteners should be eaten in moderation in order to maintain a healthy diet.
With all these being said, let's get started.
No.10 Healthy No-Bake Brownies
These no-bake gluten-free healthy brownies are an amazing choice for all chocolate lovers out there who are trying to maintain a healthy diet as much as possible. These brownies are made with nuts, dates, cocoa powder, coconut oil, some cocoa nibs for extra texture and I must say the recipe is far better than expected.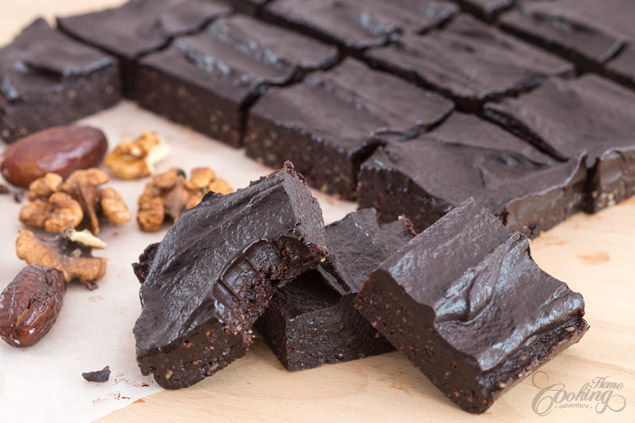 No. 9. Oatmeal Banana Chocolate Breakfast Cookies
These Oatmeal Banana Cookies are probably one of the healthiest breakfast cookies you can ever get as they are full of nutrients. There are a lot of healthy ingredients gathered into these cookies, like oats, nuts, coconut, seeds, raisins, bananas, yogurt and eggs. These oatmeal banana chocolate breakfast cookies are really delicious, flavorful and have a great texture. This recipe uses no butter but uses some coconut oil instead, which is known to have a lot of healthy benefits.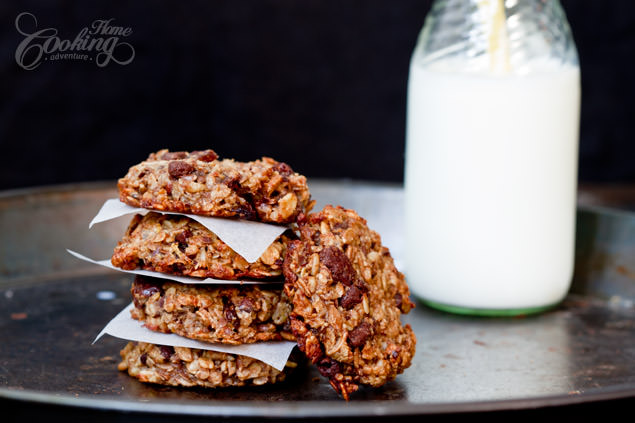 No 8. No Bake Chocolate Peanut Butter Oat Bars
I am usually trying to make as many healthy energy bars for my daughters to have in the morning or on-the go. These oat bars are one of the best I've made, packed with flavor and healthy ingredients, no cholesterol, no refined sugar, but still chocolaty, rich, a bit fudgy and with an amazing texture.The bars are made using oats, nuts, raisins or dates, coconut, peanut butter and maple syrup as sweetener. These oat bars are topped with a cocoa glaze which makes the bars even more appetizing.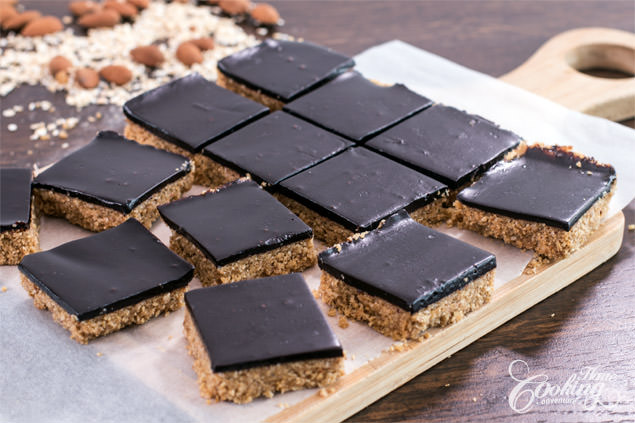 No.7. Raw Vegan Neapolitan Cake
This Raw Vegan Neapolitan Cake is my first attempt at making refined sugar free healthier desserts.I still find this cake really really great. A perfect chocolatey nutty crust, topped with a chocolate smooth layer,  followed by strawberry and vanilla layers. The cake is decorated with cocoa nibs which bring a nice texture and flavor to the final cake. It looks so good with all these layers and tastes absolutely divine.You don't have to follow a raw vegan diet to enjoy this Neapolitan cake, it is simply a  delightful dessert that everybody is going to love.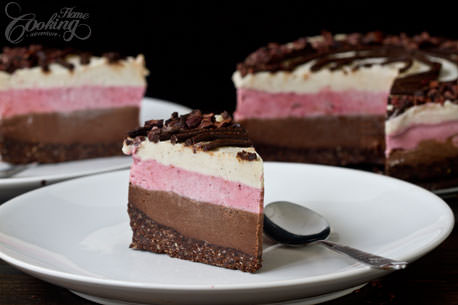 No.6. Refined Sugar Free Date Cocoa Brownies
I am glad to share with you an amazing recipe of fudgy chocolaty brownies, that not only is refined sugar free but also made with no butter or chocolate, which means way less calories too. Date paste is used instead of sugar, coconut oil instead of butter and cocoa powder instead of chocolate. So, you can totally satisfy your sweet tooth with these amazing Refined Sugar Free Date Cocoa Brownies without feeling any guilt. Isn't that absolutely awesome?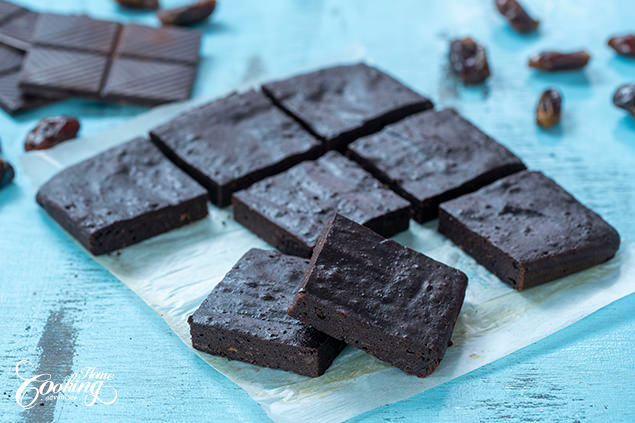 No. 5. Refined Sugar Free Chocolate Cake
For whenever you are craving a chocolate dessert but you want to stay away from refined sugar, here is a great recipe for you. This Refined Sugar Free Chocolate Cake, consists of a chocolate moist cake sweetened with honey or maple syrup and topped with a cream cheese cocoa frosting. The cake is simply delightful and you don't need special skills or utensils to create this irresistible cake.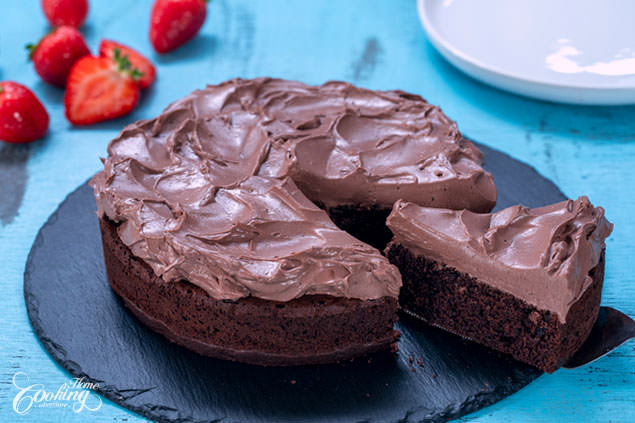 No. 4. Refined Sugar Free Breakfast Muffins
These Refined Sugar Free Breakfast Muffins can be a great choice for breakfast or simply as a snack during the day. They are soft and fluffy, packed with berries and oats and sweetened with natural sweeteners like banana and honey. The recipe is very easy and very quick to prepare, made with basic ingredients you usually have in house.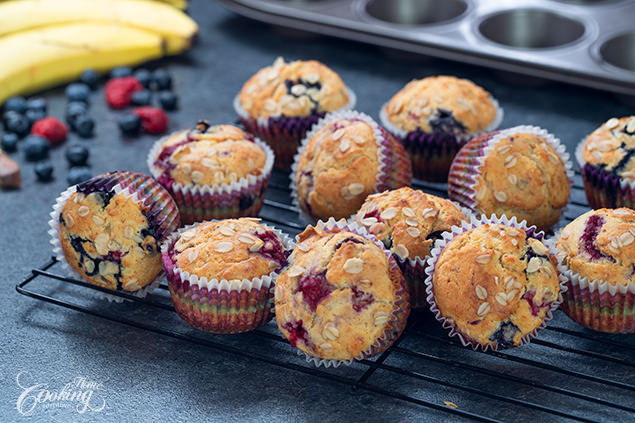 No.3. Raw Vegan Zebra Cake
This Raw Vegan Zebra cake is a delightful dessert not only for the ones who follow a raw vegan diet but even for those who don't. The cake is made with a chocolaty nutty crust and a smooth creamy filling, alternating vanilla with blueberry and blackberry filling. An amazing zebra effect is created that makes the cake look quite impressive and sophisticated. The blueberries and blackberries are giving an intense purple natural color that is simply astonishing, not to mention they bring a great flavor too.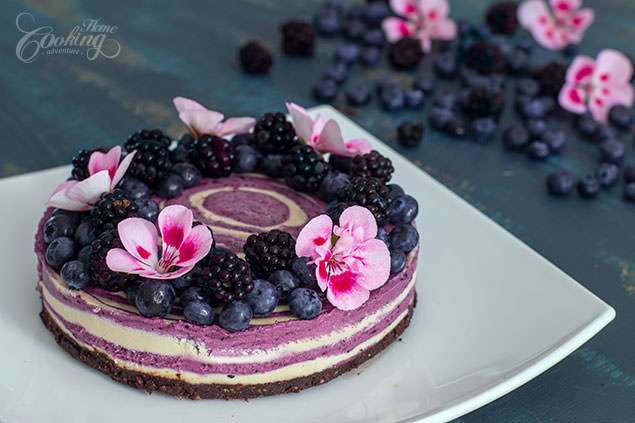 No. 2. Low Fat Refined Sugar Free Cheesecake
This irresistible Low Fat Refined Sugar Free Cheesecake is one of the most delightful refined sugar free desserts you can ever prepare. It consists of a refined sugar free cookie crust followed by a creamy and smooth yogurt and light cream cheese layer, topped with fresh strawberries and all drizzled with refined sugar free strawberry sauce.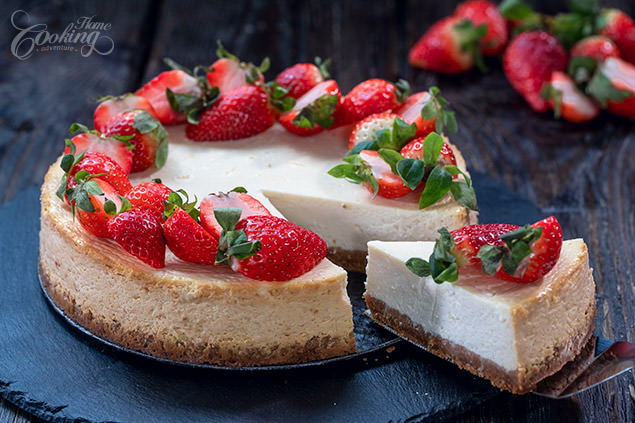 No. 1.Refined Sugar Free Carrot Cake
This amazing Refined Sugar Free Carrot Cake is a great alternative to the classic carrot cake, if you want a refined sugar version of it. The cake consists of three layers of moist carrot cake enriched with toasted pecans, filled with a delightful frosting of light cream cheese and whipping cream and served with a date salted caramel sauce.